Over the years we've been fortunate enough to meet and in some cases work with other groups that do amazing things in our field, so we thought we'd give you an opportunity to meet some of them as well...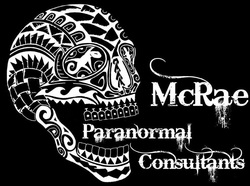 We worked with Kelly Haroules as members of another group years ago and I can actually say we were together for some of my most unsettling paranormal experiences. Now Kelly and her husband Phil McRae have formed their own crew and hooked up with Riseup Paranormal. You can check them on Facebook at
https://www.facebook.com/mcraeparanormal
or at their group's website;
http://www.mcraeparanormal.com/
---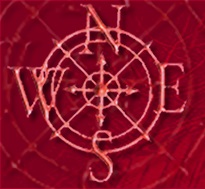 Ron Kolek is well known in this area as New England's Van Helsing. We've had the pleasure of working with Ron's group,
the New England Ghost Project
on a couple of very memorable evenings, one at the Portsmouth Harbor Lighthouse and again at the Old Manse in Concord, MA. While he's an instructor in Paranormal CSI at North Essex Community College, he'd be the first to tell you that like everyone else in this arena he's a student as well.
---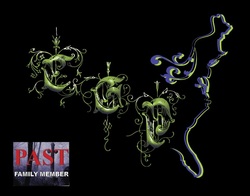 Joe & Linda Dantonio have been friends for years and I've joined their East Ghost Paranormal gang on a couple of mini-hunts. East Ghost is not only seeking the same answers we all are, but can also be counted on whenever a good cause is looking for help, they're very involved in
http://www.paranormalforpaws.com/
and numerous others. Drop by
https://www.facebook.com/EastGhostParanormal
,
give them a "Like" and let Joe & Linda know where you heard about them.
---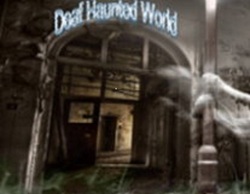 I graduated from Quincy High with Patty Lambert but it was only afew months ago I became aware of our shared interest in the paranormal.
We've yet to actually work together but one of these days…
Take a look at Patty's group by clicking the link -
https://www.facebook.com/#!/groups/DeafHauntedWorld/
---
The Paranormal Warriors
Afew years ago while giving ghost tours aboard USS Salem I met Deb Carmone and Cyndi Mattison from the Paranormal Warriors out of Providence. We've been fortunate enough to work with Cyndi numerous times since then and are still hopeful about the rest of the Warriors....
You can check them out for yourself on Facebook at;
https://www.facebook.com/#!/groups/113806758664496/
or on the web at
http://paranormalwarriors.wix.com/main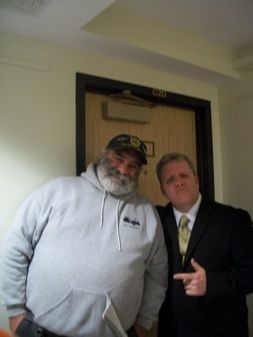 ​Another good friend of the GBPA is the infamous
Ghost Boy of Geneseo, Chris DiCesare
. Chris is the author of numerous books on the paranormal, and his own experiences have been well documented, most notably on SyFy Channel's "School Spirits". Cyndi Mattison and Don De. were fortunate enough to be guests at SUNY Geneseo on the 30th anniversary of Chris's experiences there.
​
---

For Halloween this year and beyond a new attraction has come to the USS Salem, and that attraction is Ghost Ship Harbor. A collaboration between Jason Egan (creator of Fright Dome Las Vegas) and Immersive Production's Matt DiRoberto, Ghost Ship Harbor offers the screams of a haunted house attraction with a taste of the actual paranormal activity at one of New England's most haunted locations.
Check out Ghost Ship Harbor at
www.ghostshipharbor.com
​
---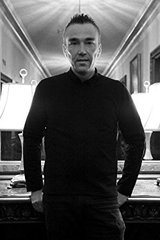 Sam Baltrusis is a best selling author of books about the paranormal, and well known resource for those interested in the paranormal history of the greater Boston area.
We were fortunate enough to work with Sam on Ghost Ship Harbor in October of 2016 and we'll be working together more in the not too distant future.
You can read more about Sam and his many ventures into the paranormal at ​
http://bostonhaunts.com/
or
www.facebook.com/sam.baltrusis/about
---
​

---

Most of those in the paranormal field are familiar with the ladies of Paranormal Xpeditions.

We've recently had the opportunity to work with them at Ghost Ship Harbor and and couldn't have enjoyed the experience more!

At this point it looks like the collaboration will continue at least through November as we're planning public investigations aboard USS Salem and we can't wait!

​You can find them at

http://paranormalxpeditions.com/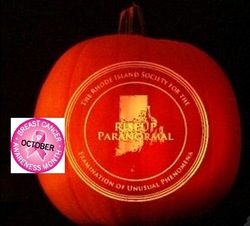 We've met alot of great folks through our paranormal endeavors, but I'm not sure anyone stacks up to Ken DeCosta of RiseUp Paranormal when it comes to running an organization like a pro.
We haven't done alot of work with Ken, although he was good enough to set aside an evening at the Paine House Museum, and has always been there when we were looking for advice.
While they're about investigations, you can always count on Riseup to take part in a charitable event for a good cause.
This is a top notch outfit
and I'm really proud to call them friends.
Visit Ken and his crew at ​
http://www.riseupparanormal.com/
---