The Greater Boston Paranormal Associates are continuing to change!

I think it's safe to say at this point that Pat Connors and Don DeCristofaro are the only full-time members of the GBPA, which makes it all the more surprising that we're more active, better equipped and more versatile than ever!

Now, in the past year or so we've been fortunate enough to hook up with some folks who have been in this game, formally or not, for a long time and several of them are now our partners. We had some adventures aboard Ghost Ship Harbor this past October and we've managed some pretty interesting expeditions since then.

I first met the immensely talented Ryleigh Black and her husband Stephen of Black Cross Paranormal years ago at a Paracon in New Hampshire where we were both presenters (Seems like yesterday!).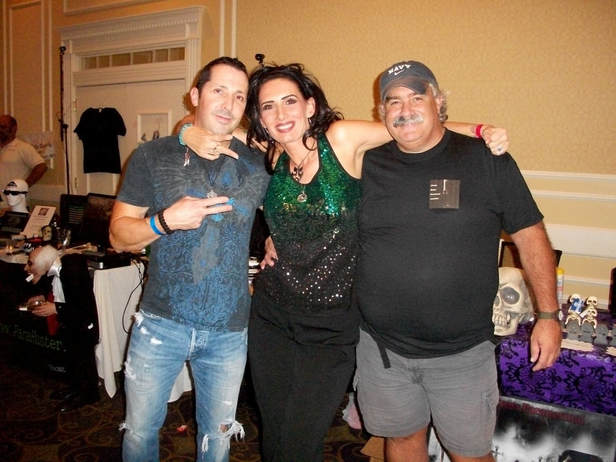 ​
















​
​We hadn't seen each other since then, but one day in early September I went aboard USS Salem for a Ghost Ship Harbor planning session and was thrilled to see Ryleigh standing on deck! I have to say I got a good laugh about the fact that they were going to interview her to see if she'd be okay for a role on the ship!

Obviously there was no interview necessary! Throughout that month and ever since we've been working together and Ryleigh has brought our game to a whole new level. Her expertise when it comes to recording and interpreting audio is unparalleled and her talent as an Empath has been an amazing addition.

Years ago, back in the days of Fore River Paranormal, I used to be the guide for groups who would pay to spend a night aboard Salem to investigate, and that was when I met Carrie. She was part of a crew called GHOST (I want to say Ghost Hunters of Southern Tri-State) and we hit it off and have chatted on and off ever since.

So when I was looking for folks to be guides aboard Salem for GSH I immediately thought of Carrie and was really excited when she signed on!
---
Last but certainly not least among our new partners is the Hurricane, Sandra Pires. Sandra earned her nickname when working on GSH because of an apparently endless supply of energy and a willingness to jump into dark creepy places that has on occasion left me speechless, and left Ryleigh saying "More climbing in windows? How does she find these places???"

Maybe I don't take things seriously enough but the reason I started this whole thing was to have fun and at that she's the best.

Thrilled to be working with these folks (as well as Pat of course!)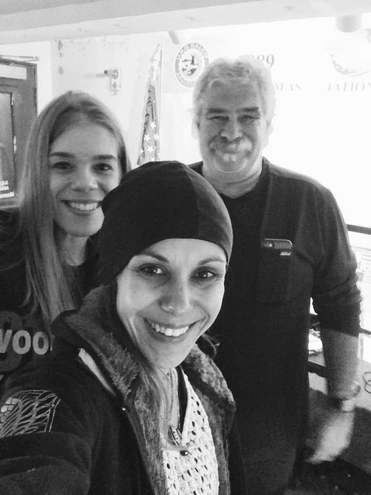 Front to back...

Sandra, Carrie and Don aboard USS Salem October 2017
---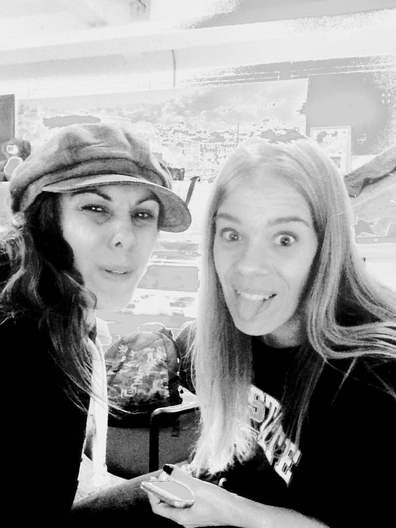 Sandra "Hurricane" Pires and Carrie
​aboard USS Salem October 2017


Clearly this ghost hunting stuff is
serious business...

---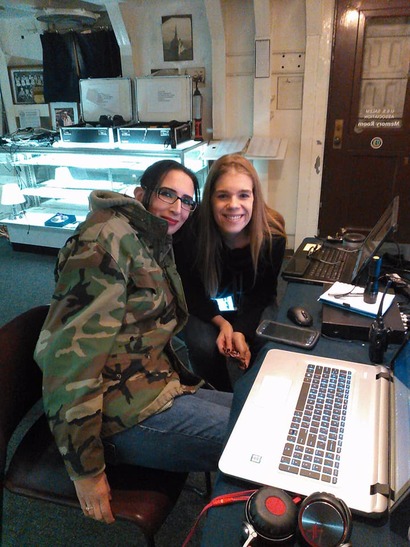 ​Ryleigh and Carrie aboard USS Salem October 2017
---


​Later I'll share a little info on the part timers...